Browse 388 projects in
Artamax Portfolio by:
Service Type
Client Industry
Country
Year
Client Name
About Us
Dear associate,
Let me introduce Artamax in few short sentences.
Artamax Design Studio is a creative solutions provider, design and marketing firm, bringing together professionals with strengths in various fields: website design and development, print design and graphic design, website promotion and business marketing.
Established in 1998 Artamax Studio located in downtown Budapest, Hungary's capital — one of the most unique and dynamic cities of Europe. Until now Artamax has completed more then 400 projects for clients from 20 countries.
The studio fulfils its mission by delivering high quality, top level services for those individuals and companies willing to allow full expression of their goals and ideas.
We are working with an excellent team of designers, illustrators, multimedia experts and managers which are able to get involved in your particular project needs to help you establish new brand, create, expand or maintain company as an effective business tool on-line and off-line.
Focused on latest Internet technologies Artamax has broad skills and experiences to develop, launch and promote your website as an effective marketing and commercial tool of your business on the local market and worldwide. We are able to create custom publications, illustrations, corporate identity packages, presentations, interactive multimedia materials, print and web advertising, design products and much more!
To get more information about our solutions please check out Services and Solutions pages, take a look at our online Portfolio for the references.

Artamax operates according to one simple, easy to understand principle:
We are working honestly and professionally for the price which is interesting to us and which our clients are ready to pay for a quality work.

I have put together Pricing Policy page to give you a brief explanation how budgeting works.
If you have any questions or you would like to discuss potential business partnerships, please give us a call or Contact us via e-mail to request additional consultation or a price quote. Thank you for your interest in Artamax.
Best wishes,
Vadim Ostapenko, Managing Director
We have extensive experience working with clients overseas and remotely, currently we are happily serving our clients from:
USA
UK
China
Hungary
Japan
Switzerland
Germany
Greece
Russia
Belgium
Italy
Austria
Canada
Romania
Luxembourg
Spain
Norway and others
Book self signed as a present to Vadim Ostapenko by Tom Geismar, legendary designer from Chermayeff & Geismar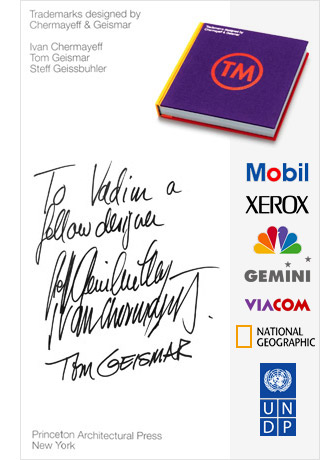 On Artamax Blog
Big stock photo library is now free

Posted on May 15, 2018 by Vadim Ostapenko

Unsplash releases 200,000 high-resolution images free to download and use however you prefer. Anyone can download photo and use it at no cost through the Creative Commons Zero license. This means comparing to traditional "all rights reserved" copyright, this license guarantees that the person downloading the photo can copy, alter, and distribute it for free, and...

The post Big stock photo library is now free appeared first on Artamax Budapest Design Studio Blog.

...
Olympic logo, easy task?

Posted on August 19, 2016 by Vadim Ostapenko

Milton Glaser, a world famous 87 years old designer from New York had some time to go through all logos of the Olympic games made from 1924. Even though these are not reviews, he had some time to put ranking on them and write few lines, which is fascinating to read. Milton made many illustrations...

The post Olympic logo, easy task? appeared first on Artamax Budapest Design Studio Blog.

...
Vintage ads collection online from 1870 to 1990

Posted on August 19, 2016 by Vadim Ostapenko

This is a collection of 124,000 vintage ads from a variety of sources, including comic books, CD-Roms, websites, APIs, your submissions, book, magazine & comic book scans, and more. http://www.vintageadbrowser.com/ Handy website with 100,000+ vintage advertisements to explore :)

The post Vintage ads collection online from 1870 to 1990 appeared first on Artamax Budapest Design Studio Blog.

...
Get in touch!
Project managers direct phones:
+3630-231-1512 (English, for international clients)
+3630-495-6522 (for Hungarian clients)
1137 Budapest, Jászai Mari tér 4/b
Office phone / Fax: +36 1 612-14-27
Contact us